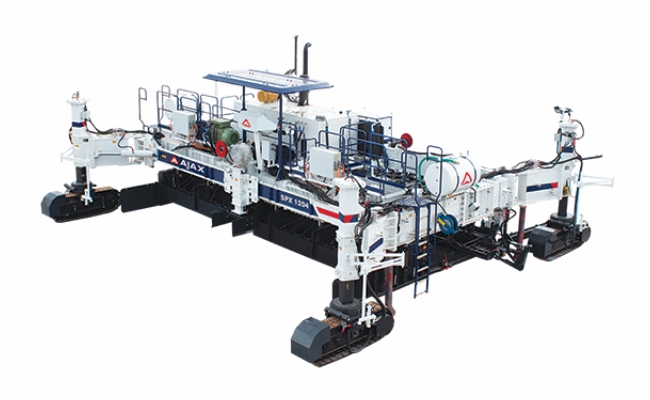 Paving Width – 2.5 – 7.5 m
Paving Thickness – Upto 500 mm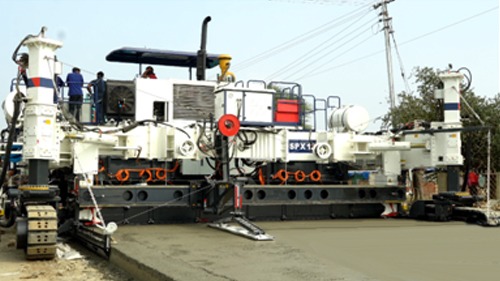 For obtaining a smooth surface finish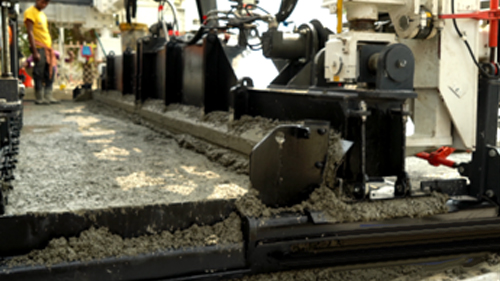 Oscillation Correction Beam
Oscillating Movement for removing the irregularities caused by dowel bar insertion.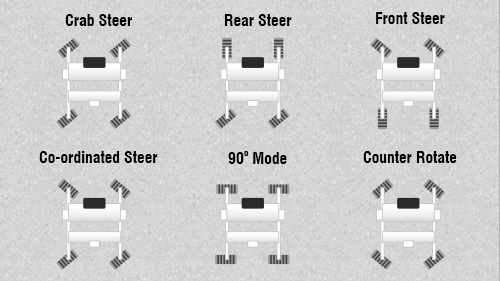 Pre-programmed steering for easy manoeuvrability. With Ackerman steering mechanism ensures high precision while working around bends.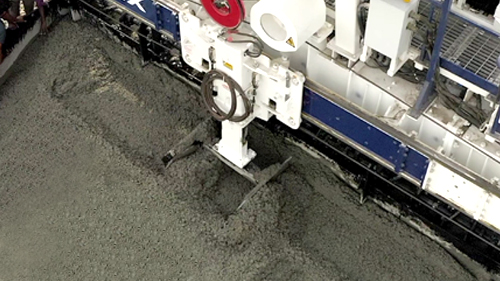 For spreading concrete uniformly and for removing excess concrete.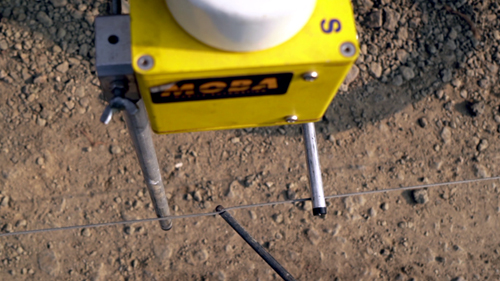 4 Levelling sensors & 2 Slewing Sensors for accurate navigation for paving path.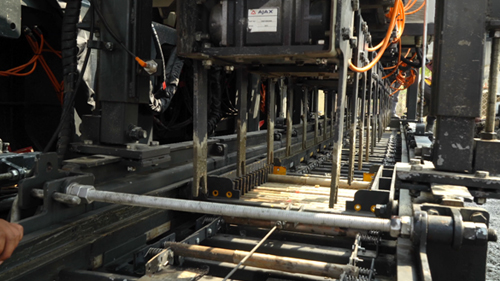 For inserting dowel bars into concrete.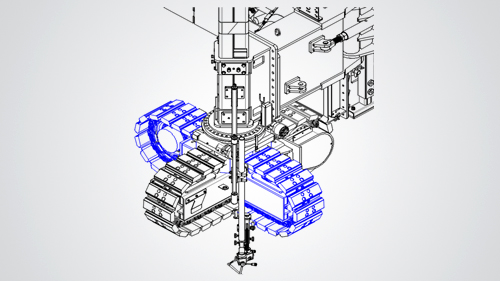 Slewable 4 Crawler Tracks
Four Tracks provided with polyurethane pads to steer & turn and adjust track 0-90 degree.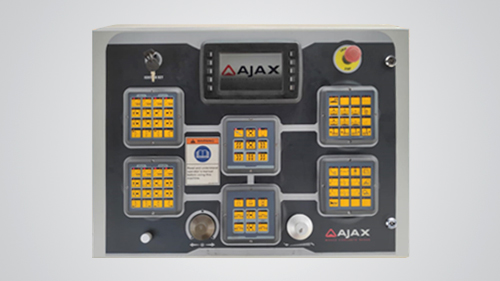 Intelligent Control system
Ergonomically designed dashboard for easy Identification and operation.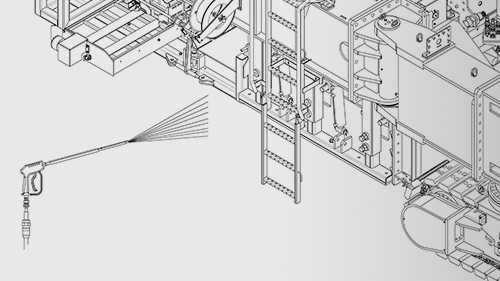 High pressure cleaning system with 20m hose reel for cleaning operations. Paving Thickness
Upto 500 mm

Operational Weight
48000 kg

Water Tank Capacity
500 + 500 ltr

Fuel Tank Capacity
400 ltr

Travelling Speed
0-20 m/min

DIMENSIONAL SPECIFICATIONS