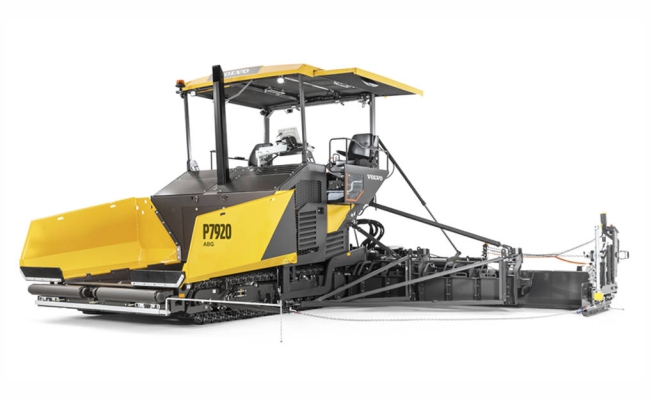 Building on the success of the proven B-Series, the new P7920 ABG is powered by a CEV Stage IV compliant Volvo engine and features the very latest
MAKE EASY WORK OF TOUGH TASKS
Building on the success of the proven B-Series, the new P7920 ABG is powered by a CEV Stage IV compliant Volvo engine and features the very latest technology to deliver the ultimate in paving performance in 10-meter applications. The robust design and easy serviceability keeps uptime to a maximum, and with easy set-up of both the paver and screed, this is the perfect paver for high-volume and multi-lane highway projects.
TECHNICAL SPECIFICATIONS FOR P7920 ABG
Here are the key specifications for this product model. Want more details?
Download the brochure or contact us.
| | METRIC | IMPERIAL |
| --- | --- | --- |
| Product technical designation | P7920D | P7920D |
| Engine | Volvo D6J | Volvo D6J |
| Engine power | 140 kW | 188 hp |
| ...at engine speed | 2,200 rpm | 2,200 rpm |
| Engine emission | Barath 4 | Barath 4 |
| Basic width | 2.548 m | 8.4 ft |
| Maximum paving width | 10 m | 32.8 ft |
| Paving output | 700 t/h | 772 sh tn/h |
| Maximum layer thickness | 300 mm | 11.8 in |
| Hopper capacity | 13.5 t | 14.9 sh tn |
| Tractor weight | 14,320 kg | 31,570 lbs |
Image illustration only. Production machines may differ in appearance and features vary between markets and models.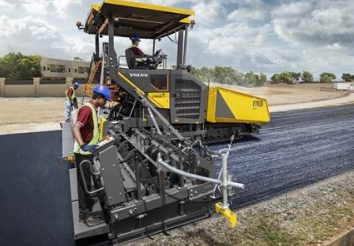 Pave up to 10 meters with one paver and one pass. Increase your productivity and complete projects more quickly thanks to the wide Volvo screed, featuring screed load device and screed tensioning device.
The perfect combination of comfort and performance. The user-friendly P7920 ABG features highly intuitive and straightforward controls, allowing operators to quickly and easily achieve optimum results. Features such as the EPM3 operator console, low noise environment and outstanding visibility enable a safe and productive operator performance, shift after shift.
Built with high-performance components, including a new CEV Stage IV compliant Volvo engine, P7920 ABG is designed to boost productivity while lowering operating costs. Based on over 75 years of paving experience and innovative engineering, this paver delivers performance which lasts.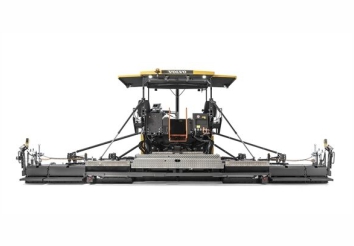 ENGINEERED FOR EFFICIENCY
Take the performance of your P7920 ABG to the next level with high performance and operator-friendly Volvo screeds. With effective paving widths up to 10 meters, and features including electric heating, screed extension quick coupling and easy-to-assemble guide plate system, you can count on Volvo screeds to deliver a smooth, high quality surface.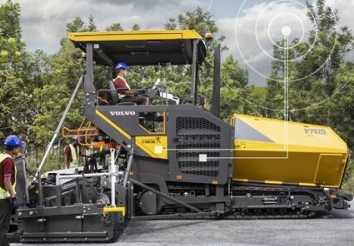 The P7920 ABG benefits from a host of features designed to support quick and easy routine maintenance. The result is a paver which stays out on the jobsite, performing at its best, for longer – maximizing uptime and reducing operating costs.
Only with Volvo attachments do you get what you wanted when you bought a Volvo in the first place – maximum productivity and uptime. Volvo develops and offers a wide range of attachments which brings you unmatched flexibility and versatility, making it easy for you to develop job opportunities and to get the job done with increased productivity. Displayed attachments may not be available in all markets. Consult your dealer for specific availability.