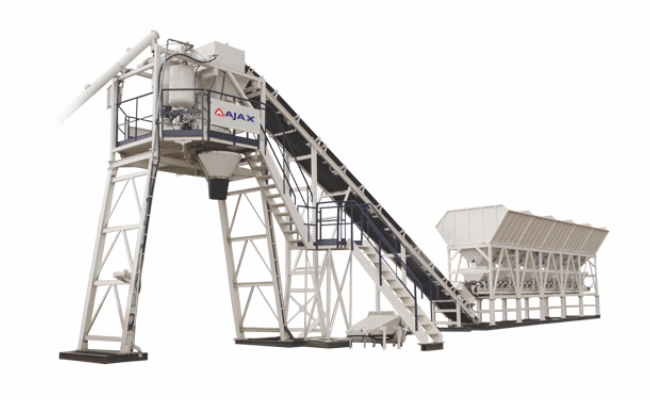 Mixer Capacity – 4500 ltr – 9000 ltr
Concrete Output – 30 – 240 cu m/hr
Planetary / Twin Shaft Mixer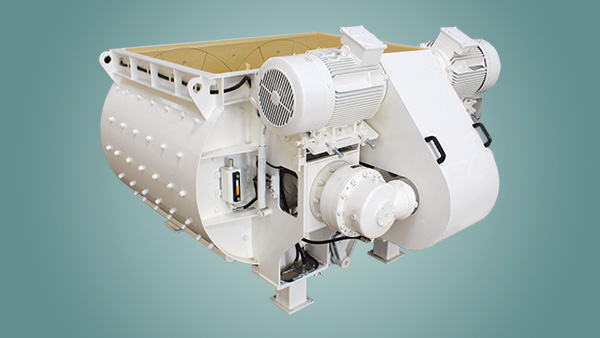 For bigger size aggregates and faster discharge, twin shaft mixer are available in different sizes.
Direct loading to Bins using a wheel loader. Additional shuttle loading conveyor with loading hopper also available.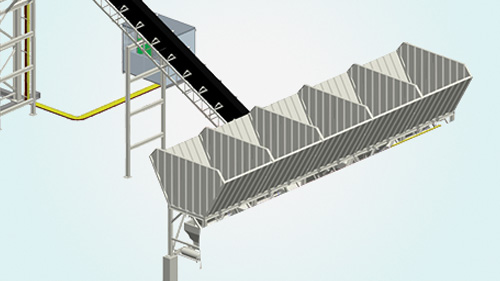 Inline bins ranging from 10 cu.m to 30 cu.m. Emergency switches for slack/failure wire protection and safety grids.
Skip conveying or Belt conveyor can be used depending on the requirement.

Output Mixer
Planetary Mixer
30-120 cu m/hr

Complete Storage Capacity
40 cu m-120 cu m Bin Type
4 / 5 / 6 nos Inline Bin Batching Plant Output Mixer
Twin-Shaft Mixer
45-120 cu m/hr

Concrete Discharge Height
4.2 mtr